Produced from fresh gherkins (Cucumis sativus) cultivated in the northern parts of Vietnam, where the climate is convenient for the growth of baby cucumber. There are 2 crops for gherkins: from November to January (winter crop) and from March to May (spring crop).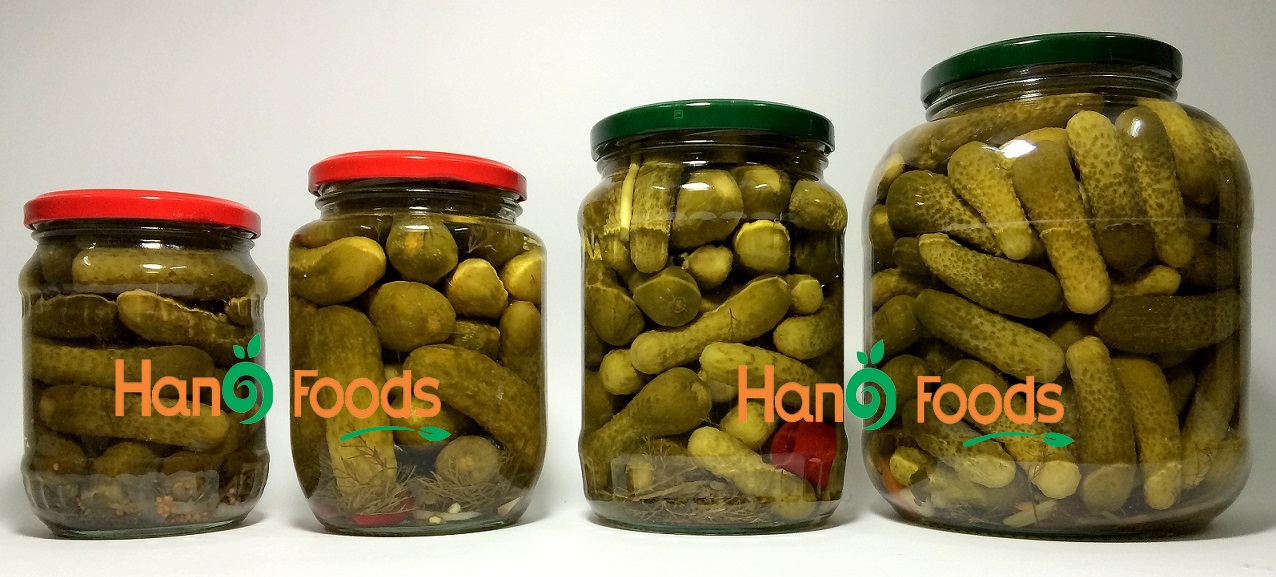 Ingredients: As per client's request - There are: Russian taste, German taste, Czech taste, French taste
Drained weight: 52-55%
Size of gherkins: 2-4cm, 3-6cm, 6-9cm, 9-12cm
Packaging available: Glass jar 370ml, 540ml, 500ml, 720ml, 1500ml and tin all size of tin can
Shelf life:3 years from production date
Storage: At room temperature for unopened, in the refrigerator for opened.
Logistics information:
+ Jar 370ml: 12 jars/carton

3300 cartons/container

+ Jar 540ml: 12 jars/carton

2300 cartons/container

+ Jar 720ml: 12 jars/carton

1800 carton/container

+ Jar 1500ml: 6 jars/carton

1750 carton/container

+ Tin 20oz: 24 cans/carton

1350 cartons/container

+ Tin 30oz: 24 cans/carton

900 cartons/container

+ Tin 108oz: 6 cans/carton

1080 cartons/container